We're professional in everything we do and we'd like to think it shows in our workmanship. We're all about providing customer satisfaction throughout the entire house painting service and producing results that are second to none. INTERIOR PAINTING
Looking to freshen up your home? Add a dash of color? Gosford painter have the best team to help you achieve your vision! We are professional & clean. We will get in and get out, getting the job done with no mess and no fuss. From start to finish Central Coast painter will make sure your home stays in perfect condition, leaving it looking simply amazing! EXTERIOR PAINTING
Make your house be the one that stands out in your neighborhood! We are exterior painting specialists! Our team of qualified tradesmen will completely transform your house into a thing of beauty. We paint houses in all shapes and sizes, from single story homes to triple story mansions. RESIDENTIAL PAINTING
Decorating your home is an exciting time! We make sure the process is as stress free as possible! We will help you select the best colours and styles to suit your home and increase the value of your prized investment! We only use the best materials and paints, ensuring the result lasts the test of time! COMMERCIAL PAINTER
Offering a wide range of commercial painting services, from retail shops to office blocks, We ensure all our tradesmen are over qualified, professional and we work around your hours of operation to successfully get the job done with as little hassle as possible. WALLPAPER HANGING
We are not only professional painters but also professional decorators and we can help you select and install beautiful wallpaper that will transform your room, brighten it up and create a happy space for you to be in. Whether its for your own home, or for a Restaurant, Shop, Cafe or Office Space - a decent wallpaper will make that space shine! All GYPROCK REPAIRS
Gyprock and plastering can be difficult to do right, which is why you need professional plaster services to help. Let us take care of your next plaster repair project. We are well known for our attention to detail, and years of experience.
fall in love with our features

EXPERIENCED
Our house painting services are backed by years of industry experience, knowledge and skill.

VARIETY
We offer a variety of house painting services that cater to all of your needs and requirements.

LICENSED
our house painting company has been licensed and Our license number is 297781C

QUALITY
We pride ourselves on providing our clients with high-quality house painting services and results.

EFFICIENT
We are known for our timeliness, workmanship and efficiency whilst completing all house painting projects.

INSURED
We covered by Allianz public liability policy against any unexpected accident up to $20.000.000, So your property always is safe in our hands.
Talk to Sam, Your Local House Painter.
exterior house painting cost
cost of painting the interior of a house
cost of painting the exterior of a house
how much is house painting
house painting interior cost
cost of interior house painting
cost of exterior house painting
the cost of painting a house
cost for painting a house
Top Rated Painting & Decorating Service in Gosford NSW
Welcome to your best choice for house painting in Gosford, Central Coast painter provides exceptional exterior & interior painting services.
Have an outdated or newly renovated home that needs a fresh coat of paint? Our friendly team are knowledgeable about various color schemes and finishes to bring your house to life.
Want superior quality painters in Gosford at competitive prices? Contact us now for a free quote.
Highly skilled at both interior and exterior home painting across Central Coast, our hard-working team transforms your property from the inside out.
Gosford painter use the highest quality paints, materials and advanced techniques in the brush, roller, and spray-painting to deliver the best results, every time. You can rest assured our 20 years' experience and professionalism will deliver exactly what you need.
COMPLETED HOUSE PAINTING PROJECTS
TOP RATED GOSFORD HOUSE PAINTING SERVICES
Years of House Painting experience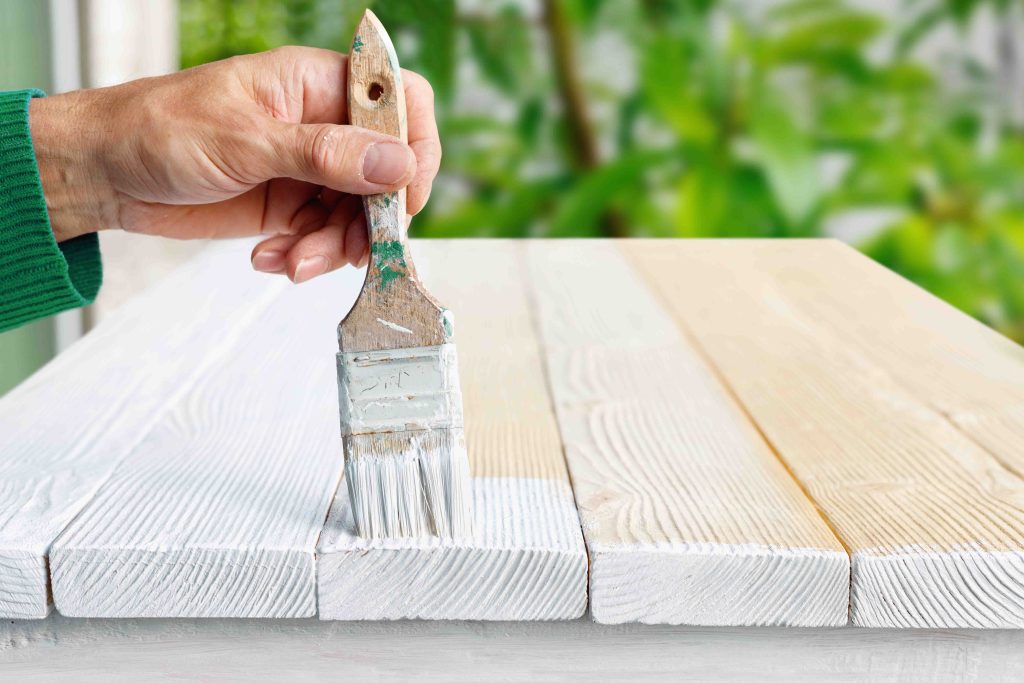 WHY CHOOSE GLITTER BRUSH PAINTING?
-Glitter Brush Painting is a family-owned business. Our purpose is to enhance the safety, value, use, and life of buildings while we pursue trust and respect with our customers.
-We offer competitive and reasonable quote. We ensure that you receive the benefits of cost-effective services.
-Our repeat clients and referrals is proof that our loyal customers are fully satisfied of our painting service.